We are a market research agency based in Hamburg, specialized in qualitative market research projects such as in-depth interviews, ethnographic research, group discussions, online communities, etc.
We run market research projects to gather insights and ideas to help our clients develop and or improve new products or services.
Our market research activities would not be possible without all of you, our test persons, participants, respondents, users, and volunteers. REGISTER today and be a part of changing the world!
Over 120,000 respondents throughout Germany have already placed their trust in us! We guarantee the highest level of transparency and service thanks to comprehensive respondent support, and appropriate incentives and/or expense reimbursement.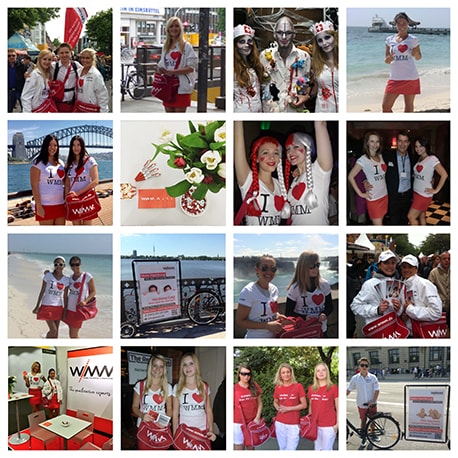 Our professional, creative, and dedicated staff will ensure that all projects run smoothly around the clock.
Feel free to visit us in our office in the Barmbek area of Hamburg, and meet our team in person. We look forward to talking to you about what we do and answering any questions you may have.
Your support is critical to each of our projects.
We are transparent in our intent and objectives regarding each project. We give you full disclosure upfront, all the relevant information pertinent to your involvement in the study so your expectation are met and there are no surprises.
If you are interested in seeing various facilities we often use for our studies in, please visit WMM Studio.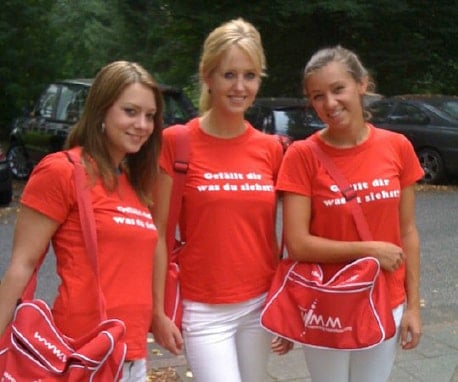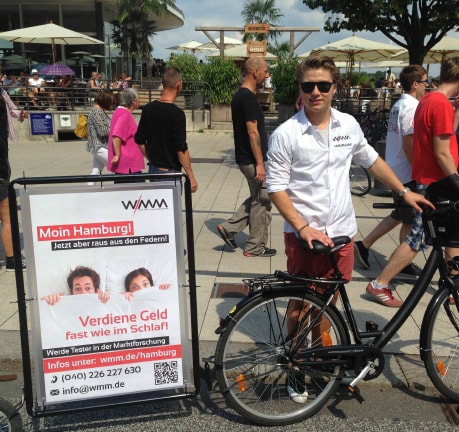 We are a member of the BUNDESVERBAND DEUTSCHER MARKTFORSCHER (THE NATIONAL ASSOCIATION OF GERMAN MARKET RESEARCHERS) (BVM) as well as the international market research association, ESOMAR.
These memberships ensure that we adhere strictly to industry rules and regulation as well as standard industry practice. We protect our participant's information according to the German Data Protection Act, and to others specified by the international guideline for market research and opinion polls.
We also comply with all of the necessary security precautions – in most cases going above and beyond legal requirements.
Click HERE for our Study Terms and Conditions.
DO YOU HAVE QUESTIONS ABOUT OUR SERVICES?
CALL US FOR FREE.
DO YOU HAVE QUESTIONS ABOUT OUR SERVICES?
CALL US FOR FREE.